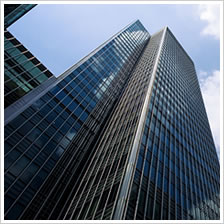 After his experience in the financial due diligence practice of one of the nation's largest accounting firms, Bryan deBettencourt founded Transaction Services, LLC in 2002 in response to what he viewed as substantial gap in the quality of client service delivery versus the fees being paid. In his experience, traditional accounting and tax firms often produce expensive and expansive boilerplate due diligence products which are limited in scope, produced by inexperienced personnel, and consistently balance-sheet focused. Simply put, these products are a basic regurgitation of historical operating information and do not provide any true sense of deal economics, true recurring cash flows, or express any actionable opinions or conclusions.

Mr. deBettencourt has over ten years of professional experience providing business and financial consulting services including over six years of public accounting, due diligence and transaction experience working on more than 100+ transactions in numerous industries. Since 2002, Transaction Services, LLC has provided a broad range of services to corporate and private equity buyers, including buy-side diligence, purchase price adjustments, closing balance sheet analyses and forecast analyses.

Mr. deBettencourt has a BS in Business Administration and Masters in Accounting from the University of North Carolina – Chapel Hill.
Our Values
We treat every customer's transaction as if it was our own. As investors ourselves, we understand what it takes to get a deal done.
We don't waste your time and money on historical regurgitation of numbers.
We attempt to "bridge" the past to what's most important - anticipated future results.
We spend our time on issues that are important to the investor.
We have an opinion. Many traditional accounting firms are often hesitant to share their true thoughts due to their "auditing" ties. We are not.